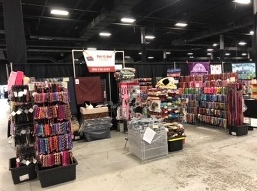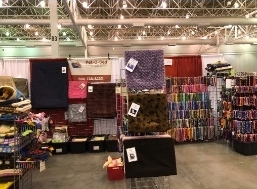 Below is a list of the shows and events that we will be participating in over the next few months.
If you are coming to an event and need anything specific, give us a heads up a 3 days before and we will make sure it has been set aside for you.
Always stop back and check out which events that we will be at next. We always enjoy

meeting and talking with our customers and sharing our best Pet-O-Bed stories.
Also, please let us know of any up coming show that you would like to see us attend!!
| Date | Event | Location | City/State |
| --- | --- | --- | --- |
| September 30, 2023 | Dachtoberfest | Richmond Raceway | Richmond, VA |
| October 7 - 8, 2023 | Apple Harvest Festival | South Mountain Fairgrounds | Biglerville, PA |
| October 14 - 15, 2023 | Apple Harvest Festival | South Mountain Fairgrounds | Biglerville, PA |
| October 14 - 15, 2023 | Colorfest | | Thurmont, MD |
| October 21 - 22, 2023 | Fredericksburg Pet Expo | Fredericksburg Expo Center | Fredericksburg, VA |
| November 3 - 5, 2023 | Howard County Craft Spectacular | Howard County Fairgrounds | West Friendship, MD |
| November 10 - 12, 2023 | Bodacious Bazaar | Hampton Roads Convention Center | Hampton Roads, VA |
| November 18 - 19, 2023 | Kris Kringle Craft Show | Hagerstown Community College | Hagerstown, MD |
| November 25 - 26, 2023 | Dog Show | Howard County Fairgrounds | West Friendship, MD |
| December 6 - 10, 2023 | Winter Blast Dog Show | Greater Philadelphia Expo Center | Oaks, PA |
| December 16 - 17, 2023 | LCWW Cat Show | Greater Philadelphia Expo Center | Oaks, PA |